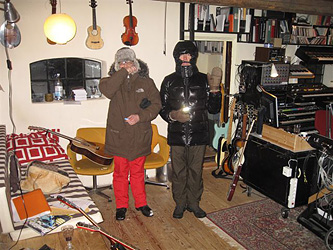 Per keeps his nice habits and provides us newsbits and even photo/video material from the studios where Roxette's brandnew album is being recorded. The first RX/PG album recording we can follow so close!
3 very successful days in the studio are finito. Home vids & pics at www.roxette.se very soon.
Check out the fresh material on roxette.se!
Source: Per on twitter | Photo: www.roxette.se