As we could already read it in press releases, a film about Badrock ("Filmen om Badrock"), where Marie Fredriksson and Per Gessle performed as Roxette for the first time, will premiere in Swedish cinemas on 7th March. So far we didn't know what exactly the film would contain, but this morning TV4 had an interview with Björn Skifs (he is behind the whole Badrock idea) and they showed some parts. AND… AND… AND… besides Badrock concert material from the '80s in Borgholm and backstage moments where we can see Marie, Per, Roxette, we get to see Marie looking back at those times and hear her talking about her experiences. How absolutely fantastic is that!
In the TV4 cut you can hear Per on Öland Radio in 1987 saying he and Marie created a group called Roxette and they would first perform at Badrock. Then you see Marie talking, as natural as only she can be, in her stylish black leather jacket. She says, "Like Lovers Do" at the beginning was a big song for Roxette and she was incredibly nervous to perform it. Everything was so new, but it was an awesome experience.
HERE you can watch a video where you can see Marie with your own eyes. Watch it mainly from 3:07. 😉
Let's see if the film is out later on DVD as well or if it will be broadcast on TV. And if it contains much more than what we could see in this short video. Would be cool!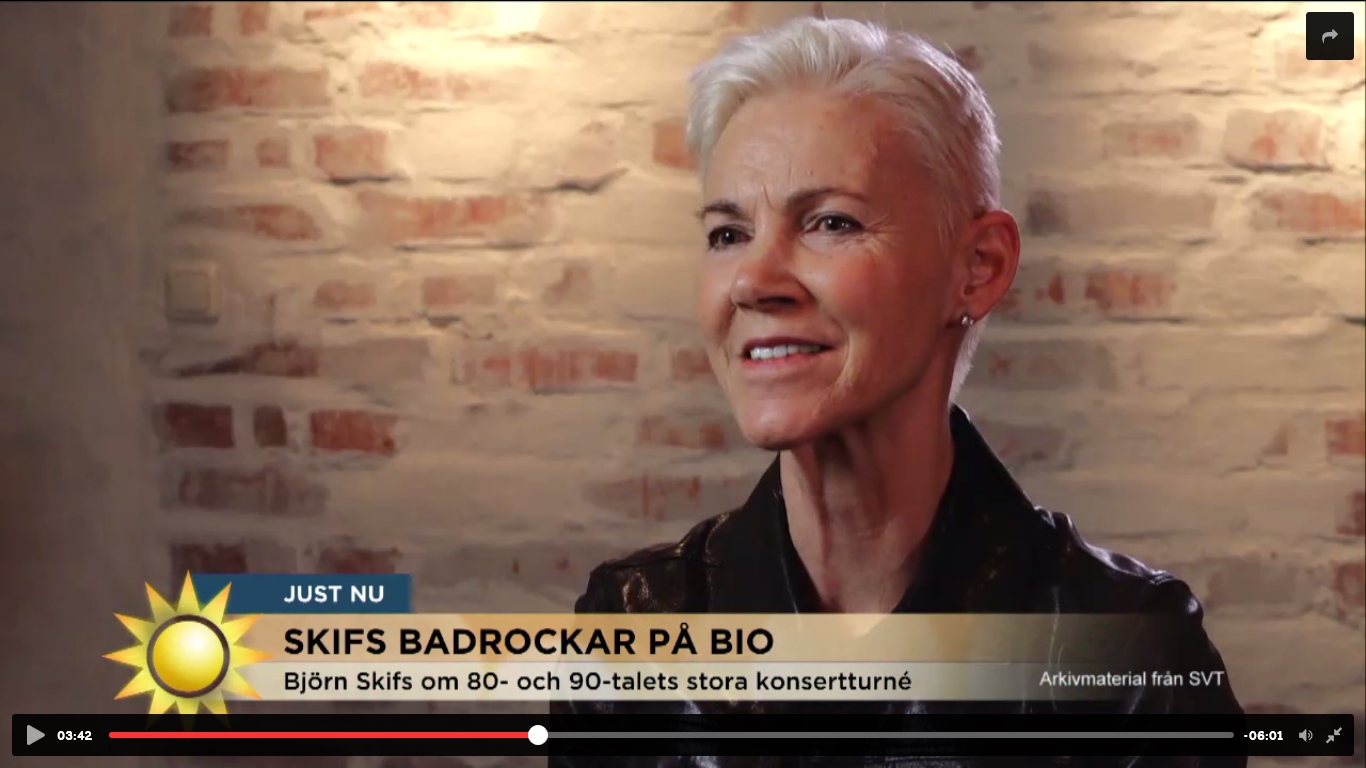 Thank you, Carola Lindberg for watching the TV this morning and that you let us know about it!